Category: General Announcements
"Graphene Week 2017": International conference by FORTH/ICE-HT and GRAPHENE FLAGSHIP, Athens, 25-29/09/2017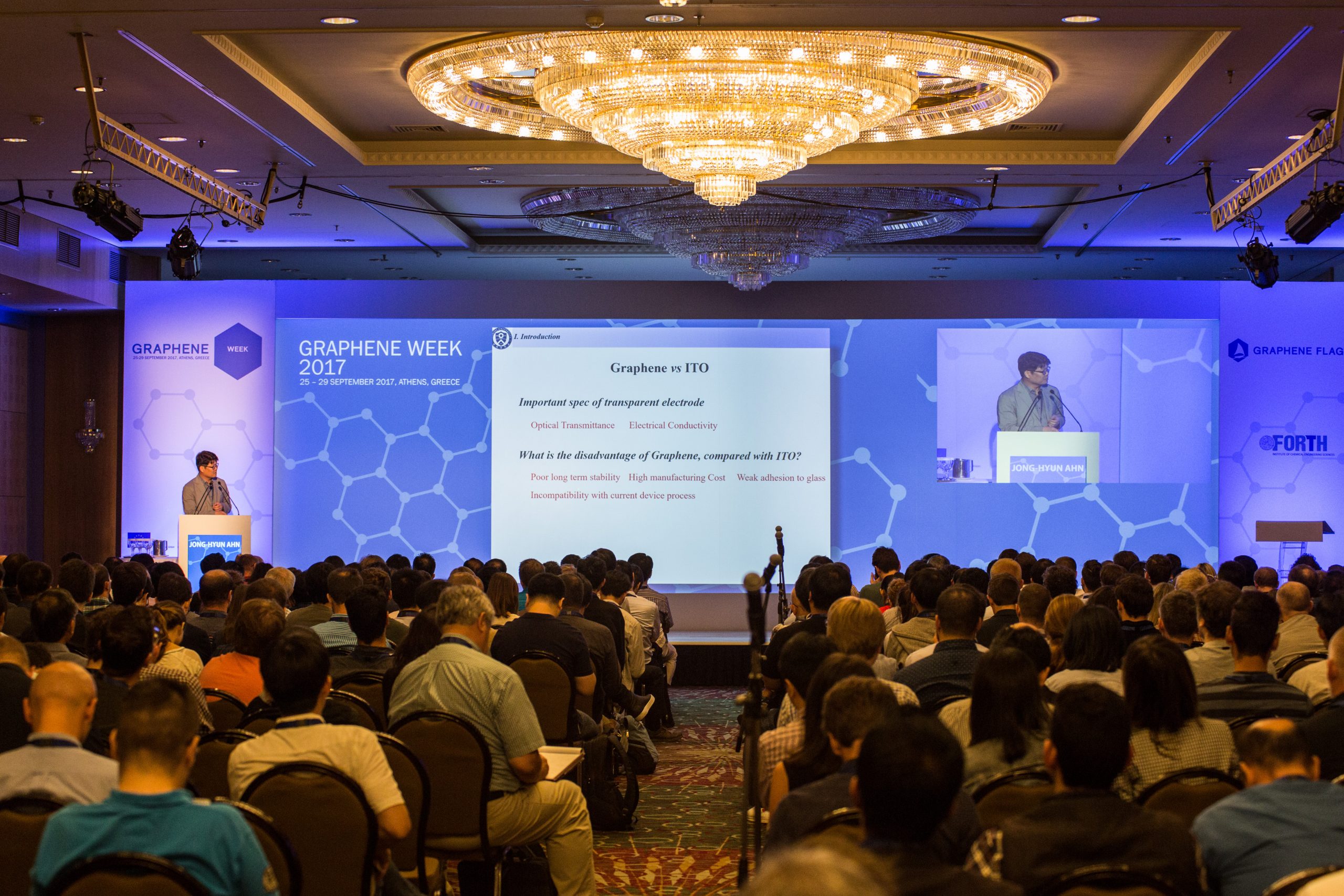 ---
The conference "Graphene Week 2017" was held on 25-29 September 2017, at the Divani Caravel Hotel of Athens. It was organized by FORTH/ICE-HT and co-organized by Graphene Flagship, one of the largest research networks funded by the European Commission.  The conference was held for the 12th consecutive year and is the major annual, international conference on graphene and other related two-dimensional materials with the participation of more than 500 participants. The event included, in addition to the oral and poster presentations, an exhibition space for companies from Greece and abroad, operating in this field. FORTH/ICE-HT and the FORTH Graphene Center were represented through their own booth. Special emphasis was given, through the Graphene Connect action, to the interconnection of industrial production with research laboratories.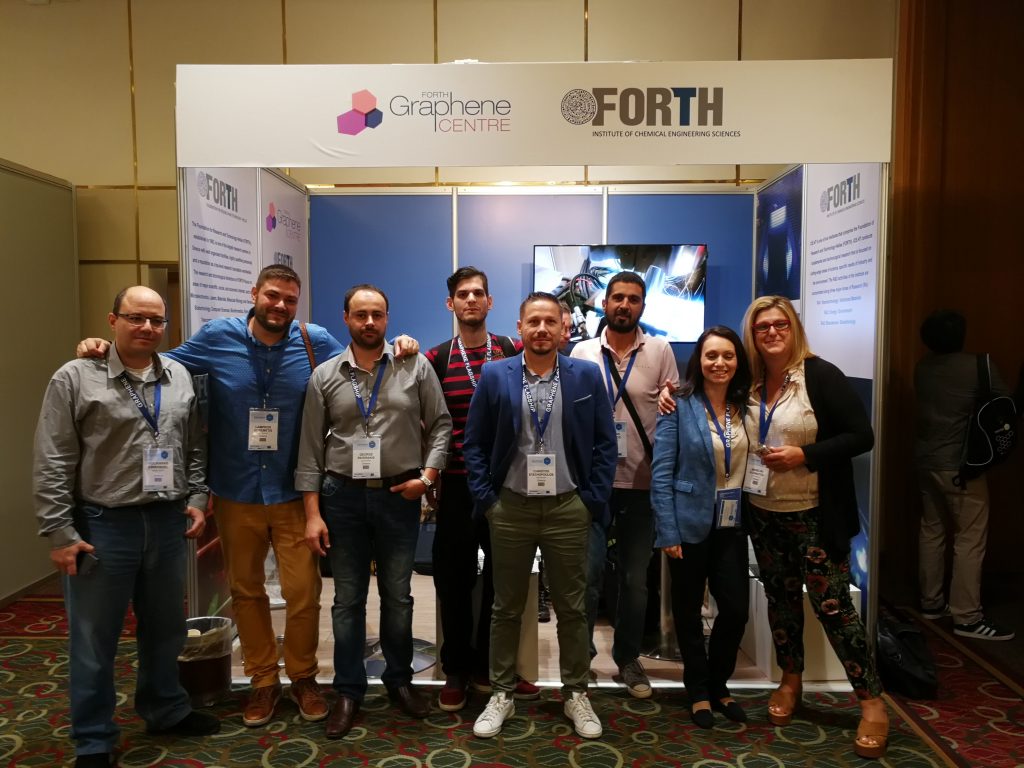 The 2010 Nobel Prize-winning physicist, Professor Konstantin Novoselov of the University of Manchester, co-inventor of graphene, delivered the opening speech of the conference. Six top scientists / researchers from the Graphene area were invited as keynote speakers. The programme included presentations by 29 invited speakers, 127 oral talks, and 270 poster presentations.
In addition to research results, the conference presented a number of new applications, such as the integration of flexible heating elements in the wing of the Airbus aircraft, the development of a protective graphene helmet, which is now a commercial product, advanced photovoltaic cells, water desalination membranes, conducting inks (graphene inks) etc.
For more information click here.