Category: Distinctions
Second Prize of the "Greece Innovates!" Competition for the work on soil remediation with cold plasma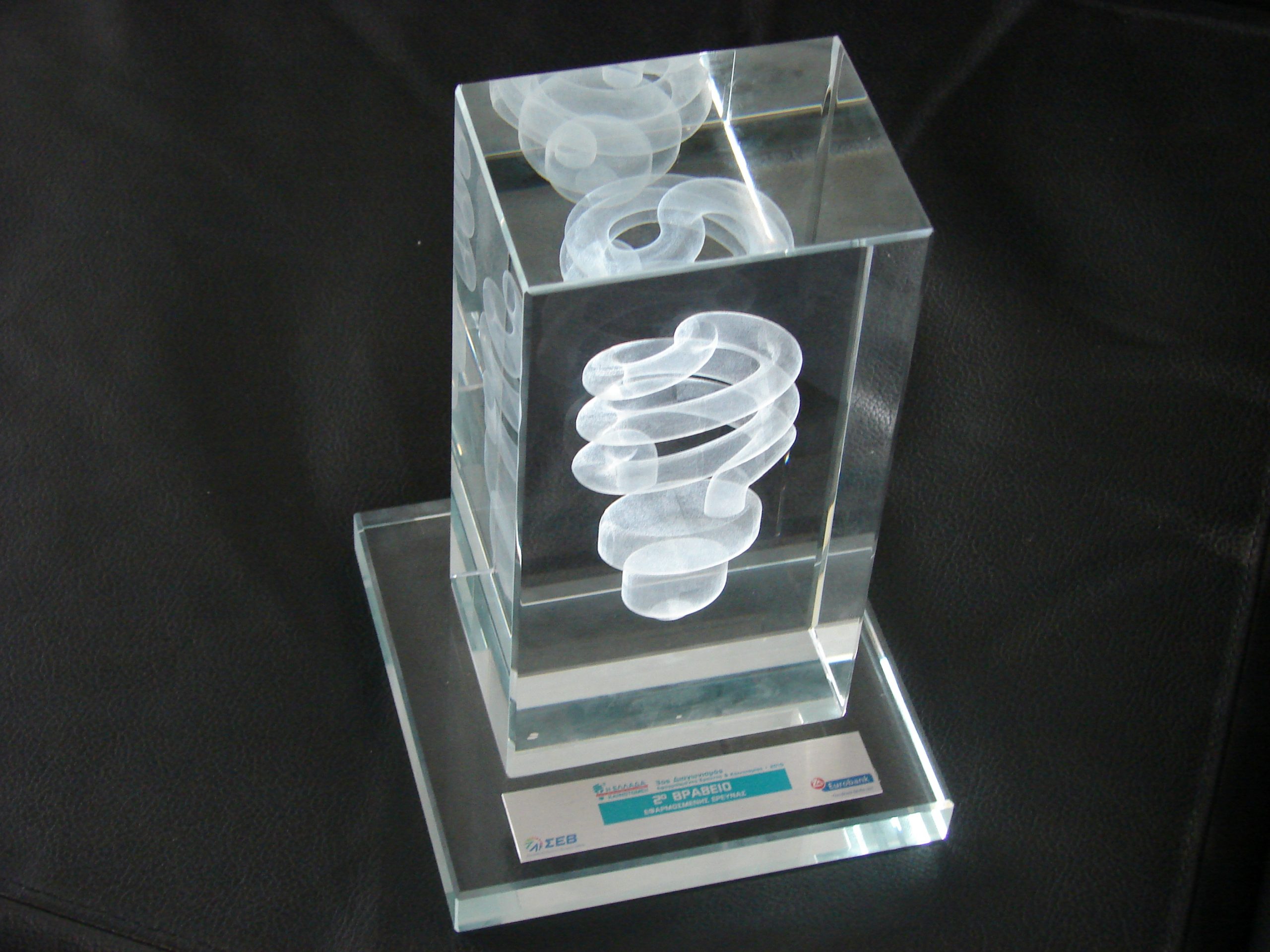 ---
The final round of the 3rd "Greece Innovates!" Applied Research & Innovation Competition, a joint initiative of Eurobank and SEV (Hellenic Federation of Enterprises), was successfully completed on Tuesday 23/02/2016 with the awards ceremony at the Cultural Centre of the Foundation of the Hellenic World.
The 2nd Prize in the category "Applied Research" was given to Dr. Christos Aggelopoulos, Researcher of FORTH/ICE-HT, Patras, Greece for the project "Cold Plasma Apparatus for the Fast, Efficient and Cost-Effective Remediation of Highly Polluted Soils". The work was performed by Ch. Aggelopoulos (FORTH/ICE-HT, Research Group Representative), P. Svarnas (Ass. Professor, Department of Electrical and Computer Engineering, University of Patras) and Ch. Tsakiroglou (Research Director, FORTH/ICE-HT).
The cold plasma apparatus is based on the generation of non-hazardous highly reactive species, able to oxidize even the most persistent soil pollutants. These species are produced by an electric discharge between two electrodes, wherein the contaminated soil is placed. During remediation, only atmospheric air is injected through the soil, minimizing environmental impacts and operating cost. The pollutants are removed completely within a few minutes, whereas the power consumption is comparable to that of a small light bulb. The apparatus is user-friendly for unskilled staff and easy to scale up.