Category: Distinctions
Researchers of FORTH/ICE-HT received the Best Cover Paper Award for 2022 by the scientific journal "Crystals"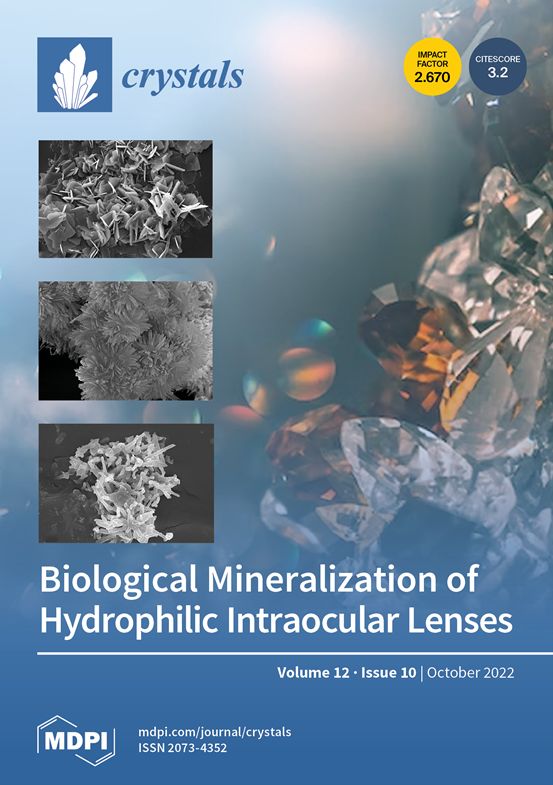 CC BY 4.0 MDPI
---
The scientific journal Crystals announced that the winners for the Best Cover Paper Award for the year 2022 were researchers from FORTH/ICE-HT. In total, 12 cover stories published in 2022 in Crystals (ISSN: 2073-4352) were considered for this award.
The winning cover paper is:
"Biological Mineralization of Hydrophilic Intraocular Lenses"
by Petros G. Koutsoukos, Panagiota D. Natsi, Sotirios P. Gartaganis and Panos S. Gartaganis
Crystals 2022, 12(10), 1418; https://doi.org/10.3390/cryst12101418
Available online: https://www.mdpi.com/2073-4352/12/10/1418
The winners of the Crystals 2022 Best Cover Paper Award received CHF 500.