Category: Scientific News, Distinctions
FORTH/ICE-HT publication was highlighted as a "Spotlight in Optics"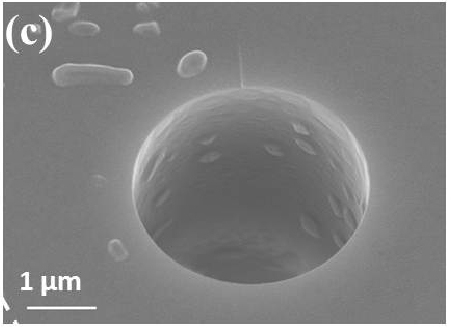 ---
The recently published paper by S. N. Yannopoulos (Principal Researcher of FORTH/ICE-HT) and co-workers, titled:
"Chalcogenide glass layers in silica photonic crystal fibers"
by C. Markos, S. N. Yannopoulos, and K. Vlachos
Optics Express, Vol. 20, Issue 14, pp. 14814-14824 (2012)
was highlighted as a "Spotlight in Optics" by the Optical Society of America.
The article deals with a simple and inexpensive way of integrating chalcogenide glasses into silica Photonic Crystal Fibers (PCF) based on the capillary-induced imbibition of a nanocolloidal chalcogenide (As2S3) solution into the PCF channels and the subsequent solvent evaporation.