Category: General Announcements
FORTH/ICE-HT participated in two exhibitions for research and technology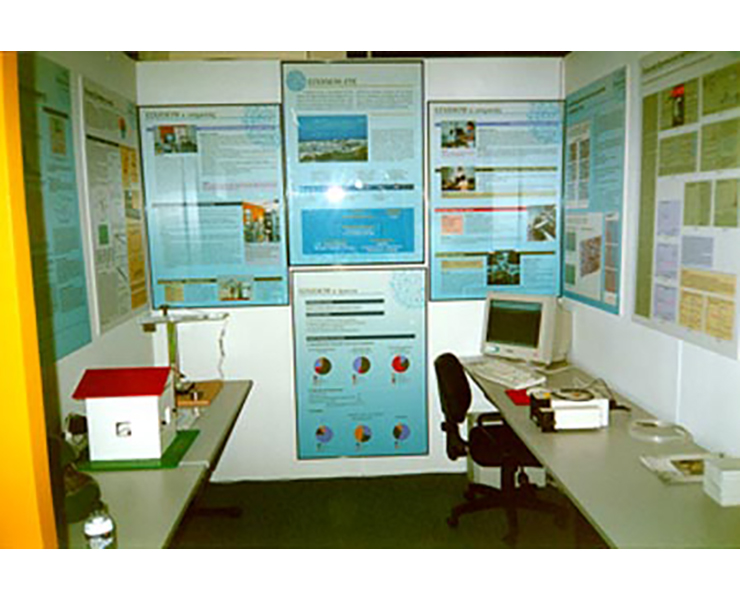 View of FORTH/ICE-HT booth at the Zappeio exhibition
---
FORTH/ICE-HT participated in two exhibitions for research and technology, which were organized by the General Secretariat for Research and Technology (GSRT) at Zappeio (May 5-26, 2000) and National Technical University of Athens (May 22-25, 2000).
At the Zappeio exhibition, the participation of FORTH/ICE-HT included a kiosk with a number of exhibits from recent research projects and 6 posters describing the respective projects. Furthermore, there were 4 posters featuring the advances accomplished by ICE-HT and brochures summarizing the services provided by the Institute to a number of academic and industrial customers. The web-site of the Institute was accessible through a touch screen infokiosk.
The participation of the FORTH/ICE-HT to the "Days of Research and Technology" organized by NTUA in its new library included 5 posters summarizing recent research projects, as well as a PC connected to the web-site of the Institute.