BOUROPOULOS, Nikolaos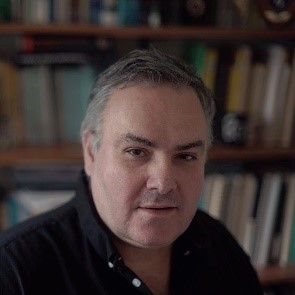 BOUROPOULOS, Nikolaos
Professor
Dept. of Materials Science
University of Patras, Greece
Search
Research Project, Scientists etc
Search
EDUCATION
1992: B.Sc. in Chemistry. Dept. of Chemistry, University of Patras, Greece.
1997: PhD in Chemical Engineering. Department of Chemical Engineering, University of Patras, Greece
RESEARCH ACTIVITIES
Physicochemical properties of biocompatible materials
Biological calcification
Characterization of biogenic materials and biomaterials by spectroscopic techniques
Crystal growth and dissolution of sparingly soluble salts
Melt crystallization of organic compounds
Synthesis and characterization of ZnO nanostructures
PREVIOUS EMPLOYMENT
2018-: Professor. Department of Materials Science, University of Patras, Greece
2014-2018: Associate Professor. Department of Materials Science, University of Patras, Greece
2007-2014: Assistant Professor. Department of Materials Science, University of Patras, Greece
2002-2007: Lecturer. Department of Materials Science, University of Patras, Greece
2002: Lecturer.(Fixed term). Department of Materials Science, University of Patras, Greece
2001-2002: Lecturer (Fixed term) Department of Pharmacy, University of Patras, Greece
2000-2001: Research Associate. Center for Craniofacial Molecular. Biology, School of Dentistry, University of Southern California, Los Angeles
1999-2000: Postdoctoral student: Weizmann Institute of Science. Department of Structural Biology Israel
AWARDS
2008-: Staff Visiting Member: Foundation for Research and Technology, Hellas. Institute of Chemical Engineering and High Temperature Chemical Processes.
'New Investigator Award', 7th International Conference on the Chemistry and Biology of Mineralized Tissues, November 4-9, 2001 Jacksonville, USA
1999-2000: Postdoctoral Fellowship from "The Feinberg Graduate School", Weizmann Institute of Science, Israel.
PARTICIPATION IN RESEARCH PROJECTS
Principal Investigator in two projects funded by Greek Ministry of Education (Pythagoras II) and University of Patras (Karatheodori).
As partner or group leader in three "Thales" programs: «Synthesis and characterization of new nanostructured geopolymers and calcium phosphate based biocements and implants», «Development of multi functional magnetic nanoparticles for targeted delivery of anticancer drugs» and «Feasibility studies on novel nanostructures of ZnO and their applications in nanophotonics and energy conversion: Experimental and theoretical approach».
PUBLICATIONS IN SCIENTIFIC JOURNALS
120 in refereed journal papers.
PRESENTATIONS AT CONFERENCES
145 Poster or oral Presentations in international conferences. 5 Invited oral presentations.
PROFESSIONAL AFFILIATIONS
1993- Association of Greek Chemists
2004- Hellenic Society of Biomaterials
2005- Hellenic Research Club for Connective Tissue and Matrix Biology
TEACHING ACTIVITIES
2002-: Teaching in the Department of Materials Science University of Patras, undergraduate and postgraduate courses on Biomaterials, Instrumental Analysis and General Chemistry
SELECTED PUBLICATIONS
M. Fermani, V. Platania, Ρ.Μ. Kavasi, C. Karavasili, P. Zgouro, D. Fatouros, M. Chatzinikolaidou, N. Bouropoulos, "3D-Printed Scaffolds from Alginate/Methyl Cellulose/Trimethyl Chitosan/Silicate Glasses for Bone Tissue Engineering", Applied Sciences, 11(2021), 8677
E. Mystiridou, A.C. Patsidis and N. Bouropoulos, Development and Characterization of 3D Printed Multifunctional Bioscaffolds Based on PLA/PCL/HAp/BaTiO3 Composites. Applied Sciences, 11(2021), 4253
G. Pasparakis, N. Bouropoulos, "Swelling studies and in vitro release of verapamil from calcium alginate and calcium alginate-chitosan beads" International Journal of Pharmaceutics 323(2006)34-42
N. Bouropoulos, J. Moradian-Oldak "Induction of apatite by the cooperative effect of amelogenin and the 32KDa enamelin" Journal of Dental Research 83(2004)278-282
N. Bouropoulos, S. Weiner, L. Addadi, "Calcium oxalate crystals in tomato and tobacco plants: morphology and in vitro interactions of crystal-associated macromolecules" Chemistry-a European Journal 7 (2001), 1881-1888