Category: General Announcements
FORTH/ICEHT at the 2017 Forum of Development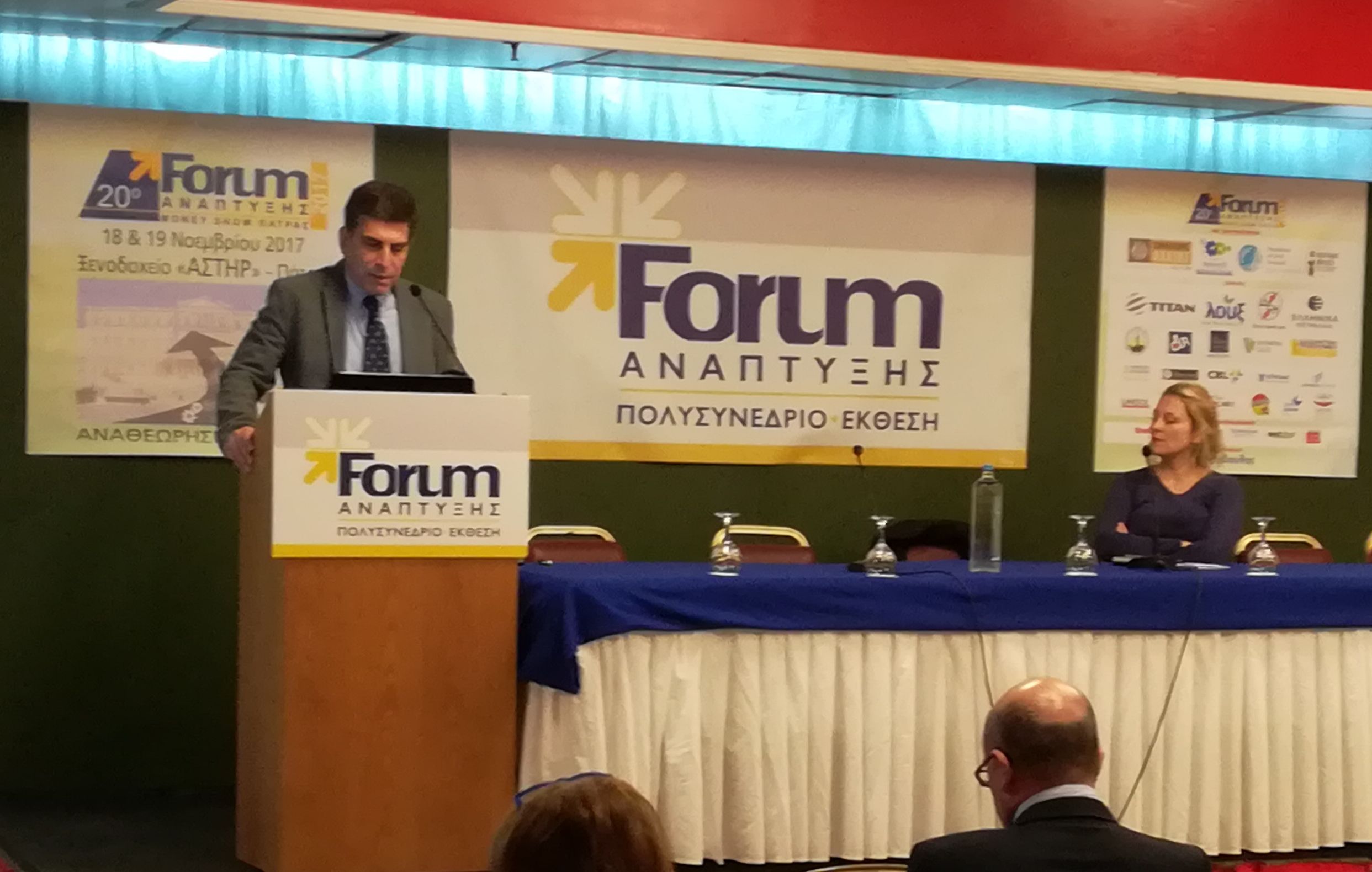 dav
---
The Institute of Chemical Engineering Sciences (FORTH/ICE-HT) participated in the 20th Forum of Development/Money Show and organized the session entitled "Research and Innovation at FORTH/ICEHT, in collaboration with local enterprises".  The event took place on Saturday, November 18, 2017, at 12.00, at the ASTIR hotel in Patras, Greece.
The opening remarks were delivered by the Director of the Institute, Dr. Vasilis Burganos, who presented the three main Research Areas of the Institute and stressed the Institute mission and objectives. Specific reference was made to the opportunities for cooperation with enterprises and the exploitation or research results. Dr. Nikolaos Thomopoulos, Head of Unit B1 of Intermediate Managing Authority (IMA) of Western Greece, followed with his welcome address and referred to the RIS3 priority topics and their upcoming funding.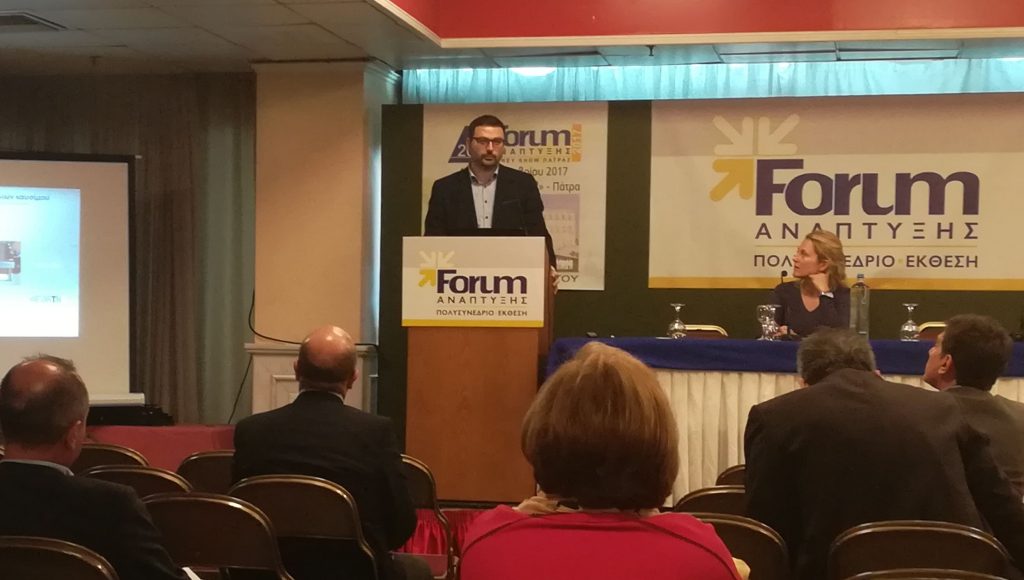 The event was coordinated by Dr. Maria Daletou, who introduced the invited speakers from local enterprises, namely, Prof. Kleomenis Barlos, founder and president of CBL Patras, Mr. Aris Basagiannis, R&D engineer of ELVIO SA, Mr. Aristotelis Panagiotopoulos, R&D engineer of Tipografio.gr, and Mr. Anastasios Polychronos, Vice President of the Nafpaktos Textile Company SA.  They referred to activities they develop in their companies with particular emphasis on the possibilities of cooperation with FORTH /ICE-HT.
The event was attended by representatives of the private sector, managers of the Region of Western Greece, and members of the academic and research community.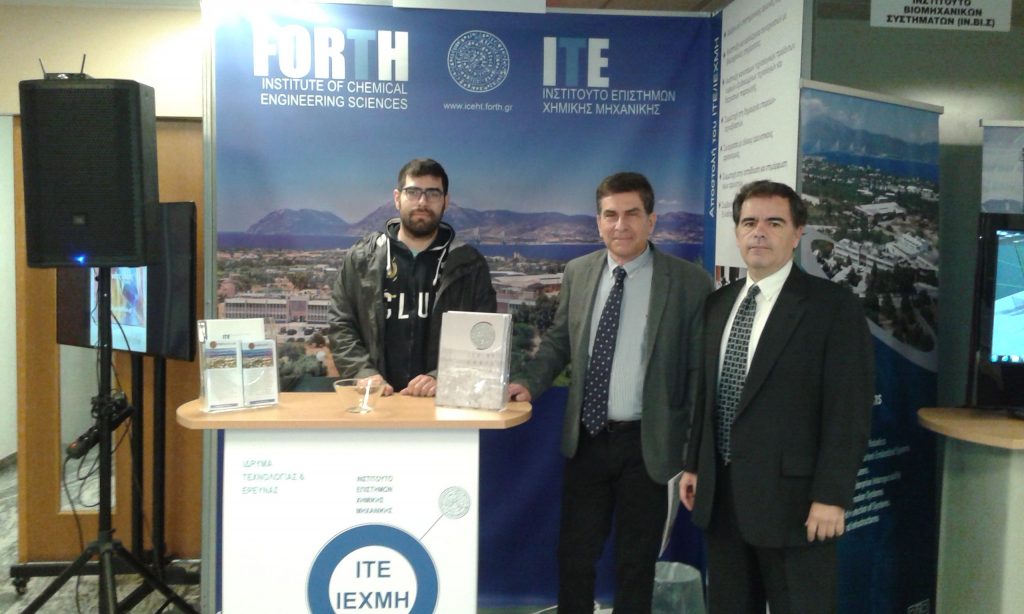 FORTH / ICE-HT had its own stand at the Forum, displaying its research activities through posters and a video.