Event Date: 15-10-2019, 00:00
The 12th FORTH Scientific Retreat was organized by ICE-HT, Patras
CONFERENCES
Στιγμιότυπο από την εναρκτήρια εκδήλωση στο Δημοτικό Θέατρο Πατρών, όπου διακρίνονται επίσημοι προσκεκλημένοι, στελέχη του Ιδρύματος και πλήθος κόσμου
The 12th Scientific Retreat, of the Foundation for Research & Technology – Hellas (FORTH) was organized under the Αuspices of H.E. the President of the Hellenic Republic Mr. Prokopios Pavlopoulos on Tuesday 15 and Wednesday 16 October 2019, in Patras, at the Conference Center of the Institute of Chemical Engineering Sciences (ICE-HT).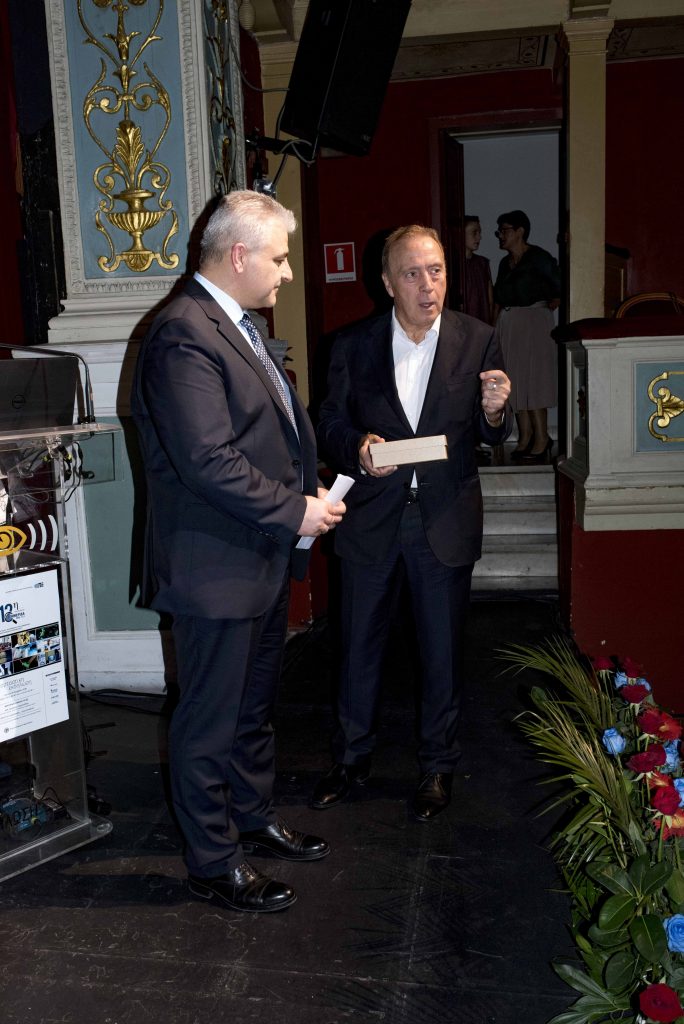 The opening ceremonial session of the 12th Scientific FORTH Retreat took place in the evening of Monday, October 14 2019 at the Patras Municipal Theater Apollon, a historical building of Patras city. The session included presentation of FORTH by the Chair of the Board of Directors, Prof. Nektarios Tavernarakis, a keynote lecture by Prof. N. Chr. Stampolidis, University of Crete and Director of Museum of Cycladic Art, the ceremony for the 2019 FORTH Employee Awards and a performance of the vibrato ensemble of the Polyphonic Choir of Patras.
The main objective of the Retreat, which is organized bi-annually in one of the cities hosting FORTH Institutes, is to provide the framework for scientific interactions between the research laboratories of FORTH, for oral and poster presentations of research PIs, postdocs and graduate students and discussions on interdisciplinary projects enabling exploration of synergy opportunities. More than 250 members from all FORTH institutes participated in the conference, and they exchanged views, knowledge, experiences and were informed about the progress of the research activities of each Institute. The technical program can be found here.